Fall of Pein, Rise of the Whirlpool Pt. 2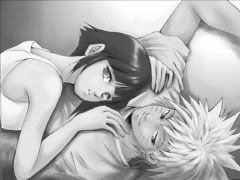 Posted by DarkLurker4thLegacy
Side story (Naruto's New Training)
Jaraiya and Tsunade have been laid to rest though their bodies could not be recovered and Naruto has sworn that avenge them. Alone by a quiet stream Naruto is thinking of what has been lost and how he can keep his promise, he realizes that Jaraiya and Tsunade meant more to him than he ever admitted, in a distant tree a clone of the Hokage keeps silent watch over Naruto and wonders what is going through his mind at this point, "surely he knows he cannot beat the Akutsuki as he is now" the clone thinks. His thought are interrupted when Naruto's attention is turned to the river bank. The clone is as surprised by the appearance of the toad as Naruto is.
At the river's edge the toad tells Naruto that Jaraiya sent him and there is much they must discuss and not enough time. The toad begins to tell Naruto everything; that he is the only son of the 4th Hokage (Minato Namikaze) and his mother was Kushina Uzamaki. That his name was given to him to protect him from elements that would seek to destroy all trace of his family's line, thats why he has his mother's last name and not this father's. He tells him when the Nine-Tailed Fox attacked the village all those years ago his father was the only one in the village that had the power to stop the fox and get him to listen if only for a few minutes. Those precious few minutes gave enough time to prepare his sealing jutsu. "He choose you Naruto, because your father saw in you then that only you had the ability to complete a jutsu that he had started to develop and only you can finish"-Toad.
"The Reaper death seal was only temporary you need to surpass your father's level" with that the toad becomes a scroll and Naruto begins to read, amazingly its a detailed letter from his father in which he apologizes for not being there for him over the years but he's always been with him, he explains that Naruto is perhaps the very last of a long forgotten clan that had the ability to control bijuu like no other clan before or since. This is the power of his kekkai genkai to merge his chakra with a bijuu and to effortlessly use additional elemental chakra, but for the the bijuu must be sealed within him, thats why he did what he did. He continues to say the only reason it has worked so far is because Naruto's chakra even as a baby was immense and that chakra has kept him alive where normal ninja would have surely died. After his father's letter there are instruction on how to begin the jutsu but it states that he must find "the way" himself.
Days pass and Naruto struggles to perform the jutsu, the clone of the 6th keeping silent vigil over him. Naruto is pushing himself very hard but he begins to notice that his speed and awareness are beginning to increase. Its been almost a month and Naruto wonders if he'll ever get it, just the as if by instinct he gets quiet and enters a trance when he opens his eyes he is standing in a destroyed landscape. Off in the distance he senses th demon fox and moves in that direction. He is suddenly before the fox out in the open, he declares "I am Naruto Uzamaki son of Minato Namikaze, 4th Hokage of the village hidden in the leaves!, I have come here to make your chakra my own!" The fox chuckles but then recognizes the name, "so you are the last of your wretched kind?!" " I should have known there was more to you than first appeared, very well if you think yourself as worthy you must fight me and prevail or lose your body to me!"-Fox. "Very well"-Naruto flashes though a series of hand signs that are unlike any he's done before "Cursed Land of Hell Demon Chakra Fusion"-Naruto, the fox is taken totally by surprise who taught him this technique it is a bloodline limit what does he think he's doing. Naruto's own chakra has formed a blue orb of energy its intensity and strength bring the fox to its knees in disbelief.
Back in actually time Naruto opens his eyes and instantly notices a change its been a few hours as the sun is coming up. Naruto begins to experiment with his new power he performs a new hand seal Kakashi clone is amazed as he could not follow Naruto's movements he uses 3 elements "Water Element Heavy Precipitation" "Wind Element Grand Cyclone of Rage!" and a last move "Fire Element Cursed Fire Jutsu" in second Naruto has created a perfect storm within a small geographical area but the effects on the atmosphere are so far reaching that ninja in Suna notice it all. With this high level energy Kakashis clone has no choice but to disperse. At that moment Sakura is in his office and asked about Naruto, Kakashi replies that he is ok and still in the village mere seconds later a gigantic shock wave rocks the whole village. In Suna Gaara looks up and knows it is Naruto but wonders what sort of sick energy is this that he feels.
Naruto emerges from the dust of the explosion and says its time, instantly he stands before Kakashi, his sudden appearance shocks Sakura. Kakashi asks what was that he did just now, to which Naruto does not answer but asks for a team to go after Pein. Kakashi tries to rebut but Naruto will not have it the look in his eyes makes Kakashi know this. The Hokage relents and say only if he can add Yamato to the squad to which Naruto agrees, he quick choices Shika, Neji, Kiba, Sakura, Ino.
The Hunter and the Hunted?
The newly formed team prepares to head out from the village Naruto is speaking to Yamato who Kakashi has made team captain, Yamato nods head in agreement after which Naruto make six shadow clones everyone instantly notice that they are all rain ninja clones and none are alike, Naruto tells them that they know what to do-all nod in agreement and head out. Ino has a puzzled look on her face Yamato explains that they are hunting some one hiding in the rain village and that Naruto's two clone squads will serve as reconnaissance for them. Ino and Sakura are concerned that wont work because Naruto's clones disperse too easily Naruto tells that to have faith-"i'm not the same ninja"
At the Hidden Village of Rain one of Naruto squads is one the outskirts of town, clone one who the others call leader says "time-displacement jutsu" complete on the other side of town Naruto second squad appears near a stream- Ryok is the leader of this second team says copy and reports back to Naruto and the rest of the squad Naruto tells everyone that the clones are in place and are searching for the target everyone wonders how the clones could have already reached the Rain Country when they just left.
In a darken room Tobi tells Pein that the Konoha ninja will not take the deaths of the sannin lightly to which Pein says that he is ready just then Zetsu reports that a Konoha squad is already on the way but they are a day away. Tobi says that Sasuke has not "come over" and having them here now will be troublesome, Zetsu also reports its a seven man team and the nine tails is with them, but he immediately adds that something is wrong but he can't tell what it is. Tobi insists that Pein take Konan and Kisame and intercept them, that he must continue with the Uchiha boy. Moments later the three appear in the rain village, Kisame is swearing because he doesn't think he needs anyones help to handle the Konoha brats. Pein looks to the sky and says that the battle he's been waiting for is coming and tells Kisame and Konan to go and he'll be there shortly as he must make "preparations".
The three are spotted by one of Naruto's rain clone teams and he instantly reports to Naruto who tells the rest of the Konha 7 exactly where Pein is and that Kisame and Konan are headed towards to team. "Guys we have trouble coming our way" – Naruto, "What!"-everyone." The Akustsuki are on their way to intercept us right now"-Naruto. Having located Pein Naruto's clone teams desperse but not in a puff of smoke one team disperses in a pool of water indicating the were water clones and the other set in a quick flash of lightning (lightning clones). One clone the one called Ryok stays behind to make sure he doesn't lose Pein.
Already Kisame and Konan stand before the Konoha 7. Kisame asks them what they think they are doing and declares this is the end of the road. "I know this guy, his chakra is unreal and he's a water user"-Neji. "Ahh, so you remember, well that make me feel all warm and good inside"-Kisame. Konan snaps at Kisame and tells him they don't have time for games with which Kisame says right. "Well then age before beauty"- Kisame nodding to Konan to go attack them first. Konan is visibly pissed at the statement but tells Kisame to split them up. Kisame performs a series of hand signs and says Water style Water Slicing Blade and with a swift kick of a foot a giant jet of water advances towards the Konoha team with great speed the jutsu forces the team to split Shikamaru, Neji and Ino have been separated from Naruto, Kiba and Akamaru, Yamato and Sakura.
Before the team can regroup Konan appears before Neji's group and performs the jutsu Devine Paper Slices. Thousands of thin sharp sheets of paper engulf the team. Naruto and Kiba see and call out to their friends before they can attempt to help Kisame appears. "You should really worry about yourselves"-Kisame, Grand Waters Jutsu instantly water is everywhere and Neji's Team is no where to be seen. Yamato performs Great Forrest of Life to provide tree tops for them to stand on. Kisame recognizes the Earth Element ninjutsu, "Ahh so you are one of that snake Orochimaru's experiments". The teams thinks of what to do next.
Neji has used an enhanced version of his devine spin to protect his team from Konan's attack, Konan smiles but doesn't notice that Shikamaru is missing. Suddenly a large shadow rises from behind her. "Jutsu complete Giant Protector Stranglehold, Konan suddenly notices she cannot move, you really should pay attention to where all of your enemy are"-Shikamaru. He informs her that she is caught in his jutsu a special shadow possession that draws its power from every shadow in the nearby area and thus saving his own chakra. Konan laughs, Ino says to her this is the end, "Do you think that pitiful low level jutsu was all I had"-Konan. Suddenly the body of Konan disappears in a flurry of paper. "I'll admit ur good shadow boy but you need to have light to cast a shadow "Everlasting Night Summon"-Konan.
"HAHAHAHAHAHA, you've underestimated you enemy child now you will pay"-Konan. "That bitch, I was just getting to enjoy the brilliant rays of the sun"-Kisame. The rest of the team wonder what has happened, Naruto says there's no time to worry about them lets just end this battle now so we can help. He races through some hand signs and tells Yamato and Kiba to look for the opening. His energy starts to become visible Sakara shout out "No Naruto we dont need that here". He glances back and tells her not to worry. He stares back at his opponent who is licking his lips with excitement. "Fire Style Grand Phoenix Jutsu"-Naruto, Kisame is taken completely by surprise, "whats!!!, NAruto can use Fire element now!"-rest of team . Instantly he is before Kisame the light from is jutsu too intense to look at that it breaks Konan's everlasting night jutsu. "Grand Phoenix Bomb"-Naruto- a gigantic explosion of light engulfs the 2 warriors. Yamato shout to Kiba to do it now. "Ninja art: Fangs of Pain jutsu"-Kiba and Akamaru. Kiba and Akamaru attack Kisame in a flurry of relentlessly kicks and punches, Kisame bearly has time to respond does "Frenzied Shark Jutsu" Kiba and Akamaru have no time to counter and retreat to the safety of the tree tops. Naruto's jutsu has left the whole landscape barren and dried up all Kisame's water he is visibly hurt. "Wooden Binding! Do it one more time Kiba"- Yamato. When the attack is done Kisame's beaten body still stands. "I should have known that would not be enough"-Yamato. Beside him stands Naruto, Sakura is in shock clutching her arm, she has never witnessed such high level battle before. Then I will finish it with one blow I will sever all his chakra points"-Naruto with a small Rasengan already in his hand. Next moment he stands behind Kisame but he realizes too late. "Spiral Shuriken"- Naruto. Kisame is hit a point blank range and cannot defend as Naruto's attack swallows him up.
The sudden burst of light gives Shikamaru and Neji the help the need Shikamaru quickly binds Konan again this time using "Shadow Tendrils" to bind Konan on a molecular level. Then Neji executes 'Eight Trigrams: One Hundred Twenty-Eight Palms-Divine Silence" The jutsu turns Konan's own chakra into a deadly poison that infects her body's cells and and rips apart the white blood cells so that she can't heal herself.
With both Kisame and Konan down and dieing the team regroups the 2 medics try desperately to heal the injuries. Sakura is amazed as to why Naruto isn't going on about having to rush on to catch Pein. It is at that moment the he reveals that he is not Naruto but a clone and that Naruto went ahead with the advanced team disguised as a rain ninja called Ryok. The whole team is shocked that Naruto was a clone all this while. The clone says he cannot desperse just yet as Naruto is about to engage Pein and he would only put Naruto at a disadvantage. He tells everyone that Naruto has what it takes and wont die before becoming Hokage.
Back in the Rain Village Pein emerges with his original six other bodies, plus two others, Naruto gasps in horror when he sees them.
Sorry more cliffhangers and no pics. To be Continued…….
Thanks for the help with this one Grand_Hokage
Funnies!!